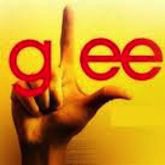 Last night's episode of Glee begins with Blaine deciding it's his year to rule the school.
While he sings "Everybody Wants to Rule the World" by Tears for Fears, he runs arround the school signing up for extracurriculars.
Of course, the real reason is that he misses Kurt. The answer to his problem, then, is to run for student body president!
Kurt has a nervewracking interview ahead with Isabelle (Sarah Jessica Parker), the head of Vogue.com. During the interview Isabelle is kind and impressed by Kurt's online collection of outfits. Isabelle tells Kurt to dream big, and thanks to his hippo brooch, he gets the job.
Back at McKinley, Britney asks Artie to be her running mate. Schuster lets the Glee club know that they're going to host the annual rules meeting for the show choir association. The group is ready to start prepping for the competition and Schue claims to be working hard, but really he has no ideas.
Brittany announces to the club that Artie will be her running mate. Sam, Brittany's new best friend, is upset that she didn't ask him first. She says it's so that they don't ruin their friendship, but "introduces" him to Blaine instead, proposing that he run for VP with Blaine. Blaine reluctantly accepts.
Schue is still stuck with all terrible sectionals ideas. Sue says now that he won, he's got nothing to look forward to and he should move on from McKinley – something he seriously considers.
Back at Vogue, Isabelle wants to tackle leather, but gets no great ideas from her trusted team. She asks Kurt's opinion, and he has nothing but sassy, negative retorts. Isabelle is in trouble and freaking out – Kurt offers her a place to stay at his apartment with Rachel, which doesn't help matters.
Back at McKinley, elections are picking up with preparation for the debates. Artie and Blaine give their running mates makeovers and prep them on what to say as Brittany and Sam sing Hole's "Celebrity Skin."
Cut to Schuster in a suit, leading the show choir meeting. Schue is newly inspired, making great plans to crusade for money for the arts in schools after learning about show choir budget cuts.
Rachel is still having trouble fitting in, and Kurt thinks a makeover might help her out. They head to the Vogue offices where they're caught by Isabelle – who eagerly agrees to help out. The trio sings a mashup of "The Way You Look Tonight" / "You're Never Fully Dressed Without a Smile."
Back in Lima, Blaine and Kurt aren't connecting – and Blaine's really feeling the pain. Schue stops by to speak with the guidance counselor, not his fiance, to get some advice on the position on the "Blue Ribbon Panel" to improve the arts. Emma encourages Will to follow his dreams.
Debate time! Per Sam's advice, Blaine loses the bow-tie. The group debates in front of a minimal student body representation. Artie reveals a 96 point plan, Sam strips, Blaine disses Britney, and Brittany proposes eliminating summer vacation and weekends.
In the Vogue office, Isabelle lets Kurt know that his video is a hit. They're going to reshoot it, but it will be featured. Isabelle encourages Kurt to rethink his dreams – he has a huge aptitude for fashion and she thinks he might really be able to make it.
Rachel is rocking the makeover when Brody comes in. The two sing a duet together – Sheryl Crow's "A Change Would Do You Good," all done while running around NYC. At the end of the number, Rachel invites Brody over for her to cook him dinner.
At McKinley, Blaine wins the election and hosts a party at Breadsticks. Blaine lies about telling Kurt, who is currently in a Vogue meeting and ignoring Blaine's calls. Sam knows what to say and reminds Blaine that he is important and that they have a great friendship. Brittany
Brittany is a good sport about everything and Sam tells her he voted for Brittany. Sam says that losing is ok, look at Al Gore, he lost the election and won an Oscar. Brittany thanks Sam for always knowing the right thing to say.
Schue takes Sue's advice and sends in the applications. He needs a recommendation, which she is all too happy to offer. She wants him out of McKinley … but in a good way?
Rachel attempts dinner for Brody, but burns the duck. He shows up with flowers and they share secrets about their old lives. After claiming to be "just friends," he leans in and kisses her. Then a knock at the door … and who is it? Finn, who sees Brody standing up behind Rachel. And that's what you missed on Glee!