Hulu and Nintendo just announced that Hulu Plus is now available on the Nintendo Wii.
Nintendo Wii owners will now be able to choose from Netflix or Hulu Plus, or both, as a way to access streaming movies and TV shows through their gaming console.
The Hulu Plus app is available through the Wii Shop Channel. Speaking about the app, Hulu said on its blog today "We've optimized the Hulu Plus interface on Wii so you can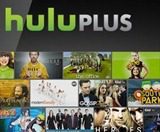 easily point and click with the Wii Remote as you navigate through thousands of popular TV shows."
Hulu Plus also said that, for the next month, they are offering Wii owners that don't already have a Hulu Plus account a free two week trial. Users will be instructed on how to sign up for the free trial after downloading the Hulu Plus app.
After the free trial, the subscription price will be $7.99 a month. The same price as Netflix streaming.
There are differences between Netflix and Hulu Plus. Netflix has movies and quite a few TV shows from the past. Hulu Plus has a strong focus on TV shows, and even has a selection of current TV shows available. Examples include current seasons of Modern Family, Dancing with the Stars, The Biggest Loser, Grey's Anatomy and Glee. And whereas Netflix does not have commercials, Hulu Plus does air commercials along with its shows.