Most industry analyst expected "Hunger Games" to do well at the box office – but not this well.
The movie raked in about $155 million its first weekend, the third best weekend for a movie in history. The only two films that had better opening weekends were both sequels, "Harry Potter and the Deathly Hallows," with $169 million made on its opening weekend and "The Dark Night," which brought in $158 million.
"Hunger Games" is based on a novel by Suzanne Collins. The book is the first in a series of three, to date. More "Hunger Games" movies are on the way.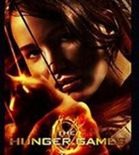 The second in the series is "Catching Fire," which the studio is scheduled for a November, 2013, release. No date for "Mockingjay," the third in the series, has been mentioned yet. The huge box office numbers were powered primarily by teens, which also drove sales of the book series.
The story is set in a post-Apocalyptic world in which teens are pitted in the "Hunger Games," a fight to death, to earn food for their districts. So far the movie has earned a 95% "like" rating on RottenTomatoes.