"The Hunger Games" stayed number one at the box office for the third weekend in a row during Easter weekend. The film has raked in more than $300 million so far in the US and Canada, and over $450 million worldwide. According to Lionsgate, its distributor, the movie grossed $33.5 this past weekend.
"The Hunger Games" is the highest grossing film of 2012 in the US, so far. At number two is ""Dr. Seuss' The Lorax," followed by "Safe House" and "The Vow."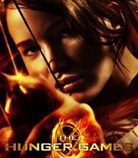 The movie is based on a book of the same name by author Suzanne Collins. It's a sci-fi flick about a post-apocalyptic future in which children must fight to the death in tournaments to earn food for their districts. It has been released in both conventional and IMAX theaters.
Critics at RottenTomatoes.com have given the film an 85% rating, and 86% of regular movie-goers report on the site that they 'liked it.' "The Hunger Games" had the third largest box office opening weekend ever when it was released on March 21, beaten only by "Harry Potter and the Deathly Hallows – Part 2" and "The Dark Knight."
A role-playing video game called "The Hunger Games Adventures," based on the movie, has been released on Facebook.