Two separate recalls were issued today for batteries designed for use with Apple products, but made by independent manufacturers, not Apple.
One of the recalls is for the Rocketfish Model RF-KL12 Mobile Battery Case, which is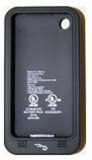 designed for the Apple iPhone 3G and 3GS. The case is black, rubberized, and contains a built in battery.
The case and battery were promoted as providing double the battery life of the standard iPhone 3G and 3GS battery.
About 31,000 of the cases were sold through Best Buy stores here in the US, and about another 1000 at Future Shop and Best Buy stores in Canada.
According to statements released by Best Buy and the US Consumer Product Safety Commission (CPSC), the cases can overheat while the battery is charging.
This can pose a fire hazard. Best Buy said there have been 14 incidents reported in which the cases overheated.
Minor burns were reported in three cases, and minor property damage was reported in four cases. Best Buy is asking owners to call 800-917-5737  for instructions on how to return the cases in exchange for a $70 gift card.
The other battery being recalled is the Mophie Juice Pack Air rechargeable external battery, which snaps onto the back of an iPod Touch 4G.
The batteries came in three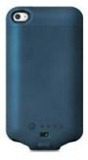 colors, red, black or blue. The models being recalled can be identified by the serial numbers. The serial numbers begin with the letters/numbers TR113 through TR120 on the models subject to this recall.
According to a statement released by Mophie and the CPSC, the batteries were sold starting in April of this year at B& H Photo, Barnes & Noble, InMotion Entertainment, J&R Music World, Marine Corps Exchange stores, Amazon.com and on mophie.com.
Like the Rocketfish battery, the Mophie battery is also prone to overheating. According to the statement, the company has received 110 complaints of overheating, 44 reports of the product deforming, and 9 reports of minor burns.
Mophie is asking owners to contact them at 877-308-4581 or visit their website at www.mophie.com/exchange.
---
Have A Question? Ask Jessica!