Robert B. Sherman, who wrote many famous Disney songs along with his brother, Richard M. Sherman, has died. He was 86 years old.
The Sherman brothers won two Academy awards for the music they penned for Disney's "Mary Poppins," which was released in 1964. For "Mary Poppins,", the brothers wrote such memorable tunes as "Chim Chim Cher-ee." (which won them in Oscar), "Feed The Birds," and "Supercalifragilisticexpialidocious."
While working for Disney, the pair also wrote "It's A Small World (After All)," originally for the 1964 New York World's Fair, but most famously used for Disney's "It's A Small World" attractions.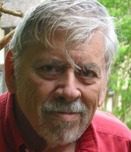 The brothers wrote music for The Jungle Book (1967), Chitty Chitty Bang Bang (1968), The Aristocrats (1970), Bedknobs and Broomsticks (1971), Snoopy Come Home (1972), Charlotte's Web (1973), The Many Adventures of Winnie the Pooh (1977), Little Nemo: Adventures in Slumberland (1992), The Parent Trap (1998), and The Tigger Movie (2000).
They also wrote Broadway musicals and had several top selling pop songs, including "You're Sixteen (You're Beautiful and You're Mine)," "Pineapple Princess," and "Let's Get Together."
They have received numerous Academy Awards, five Golden Globes, a Star on the Hollywood Walk of Fame, and the National Medal Of Arts, among other awards.
Not as well known is that Robert B. Sherman was also a WW2 vet, and was among the first of the Allied troops to enter the notorious Dachau concentration camp after the Germans troops had fled. He was shot in the knee while in Germany, and used a cane for the rest of his life.
Sherman is survived by his four children: Laurie, Jeffrey, Andrea and Robert, and his brother, Richard M. Sherman.