JCPenney is changing the way it prices products. They are launching a new ad campaign. They are changing the 'look' of their stores so they are more inviting.
And they are planning to do all this by next Wednesday.
JCPenney employees certainly have their work cut out for them.
A few days ago we reported that JCPenney was planning to make changes in the way they price products. But now we can firm it up that story with many more details.
JCPenney is switching from their current High/Low Pricing (HLP) model, to an Every Day Low Pricing (EDLP) model.
With an HLP, products are generally brought in at a high price and then heavily promoted with coupons, discounts, and clearance sales. With an EDLP model, products are priced at a lower level from the beginning. JCPenney said they are planning to mark their current prices down by at least 40%.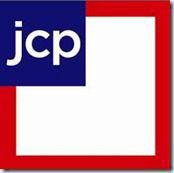 The company said they will continue to have sales, but there won't be as many. There will be a 'Month Long Value' sales, with certain departments or specific items on sale for a full month. There will also be clearance sales on slow-moving items. Clearance sales will be scheduled on the first and third Friday of every month (payday, for many of us).
JCPenney also announced that their new plan will include simpler pricing. Rather than having items priced at $10.99, they will simply be rounded up to $11.
Other changes that JCPenney is putting into place include a new spokesman (Ellen DeGeneres); a new advertising campaign (shoppers screaming "NO!" after finding something they just bought at full price is suddenly offered for less on sale); and a new logo (a red box with JCP in the corner).