Apple, Google, Amazon, Microsoft, Research In Motion, and Hewlett-Packard have agreed to make the privacy policies of apps in their app stores available to shoppers before the apps are downloaded.
California Attorney General Kamala D. Harris brokered the agreement between the major app distributors. The agreement is designed to comply with the California Online Privacy Protection Act. However, its implementation will affect millions of app shoppers around the world.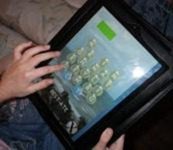 The app distributors agreed to publish privacy policies in a location where they can be read prior to the download. Some apps currently have their privacy policy embedded in the app, so it is only available after the app is downloaded.
With the new agreement, an app's privacy policy must be placed in a consistent location on the app's download screen. The agreement also requires that tools be provided to app users for reporting noncompliant apps.
In a statement released by the California Attorney General's office, they note that apps can access sensitive information, including "a user's location, contacts, identity, messages and photos." They go on to say that "without a privacy policy, what companies do with the personal data they collect is largely invisible to consumers."
Just last week a study published by the Federal Trade Commission (FTC) found that apps designed for children rarely include a privacy policy. According to the study, parents often have no way to know what information is being collected while their child is using the app.
News also came out earlier this month that the journaling app "Path" was uploading data from its users' address books to its own servers. This was done without permission from users. It does not appear that Path was doing this in a malicious manner. The data was used to enhance the operation of the app. They made an apology and deleted the information from their servers. But the publicity from this incident and the FTC study is raising awareness of the amount of personal data that apps can access and transmit to others.