Landshire, a St. Louis, Missouri, based company that makes plastic wrapped sandwiches like you see on shelves at convenience stores, expanded a recall on their sandwiches tenfold from what was announced earlier this week.
The sandwich recall originally covered 1,751 cases. Yesterday the company expanded that to 17,305 cases. The reason for the recall? The now all-too-familiar Listeria Monocytogenes is to blame.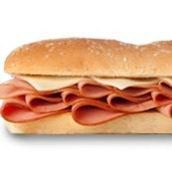 The company describes this as a "precautionary measure", but said in the recall statement that the sandwiches "may contain Listeria Monocytogenes." The statement goes on to say that while healthy individuals which contract Listeria may suffer only short-term symptoms, infections suffered by young children or the elderly can be fatal. Listeria can also cause miscarriages and stillbirths in pregnant women.
The Landshire sandwiches being recalled are the Landshire Nike All- American and the Landshire Nike Super Poor Boy.
The Nike All-American is sold individually wrapped, and the recalled sandwiches have the UPC code is 0 9748801741 5.
The Nike Super Poor Boy Sandwich comes individually wrapped, but may also be sold in a 2 count or 8 count packages. If individually wrapped, the UPC code is 0 9748800001 1 on the recalled sandwiches. On 2 count packs it is 0 9748800765 2, and on 8 count packs 0 9748800712 6.
No confirmed illnesses have been reported. Landshire has published the phone number 314-925-4009 for consumers to call if they have questions concerning the recall.