The woes of those who grabbed the iPhone 4S hot off its launch appear to be growing.
First it was reports from a number of owners of a short battery life on the iPhone 4S. Apple quickly responded with a software update that was to "fix" the problem. However, many Phone 4S owners have reported that the "fix" made the battery life even shorter. Some owners said their battery life was fine before the "fix", but became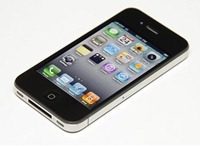 shorter afterwards. A number of owners have also reported that their iPhone 4S gets very hot to the touch.
Now another problem is getting attention. A growing number of owners are reporting that they often receive a "SIM Failure" message on their phones. After receiving the message, basic functions such as phone calls, text messages, and Internet access become unavailable.
While the iPhone 4S is considered a "world phone", usable on both GSM and CDMA networks, only GSM networks use a SIM card. However, some owners on CDMA networks report that they get the "SIM Failure" message as well.
On Apple's forum, iPhone 4S owners are posting different solutions regarding how they resolved the "SIM Failure" problem on their individual phones. Rebooting and replacement of the SIM card with a new one are frequently mentioned. While some owners experienced the problem prior to Apple's software update, others are reporting the "SIM Failure" problem began on their phones after the update that was to fix the short battery life problem was installed on their phones.
Apple has not released any statements regarding the "SIM Failure" issue.
Anger and disappointment related to both the battery and the SIM problems is evident in Apple's forums. Some of the more recent postings include statements such as "This is driving me crazy", "the 5.0.1 was a disaster … Support please explain what the **** is this", "I am very dissapointed (sic) with my new 4s", "My first iPhone and I am negatively surprised with all those issues. Never had such a bad experience with apple before…", and "I assume Apple doesn't even pay attention to these forums anymore as nothing ever gets fixed. Do I have sucker written on my face somewhere?".
Apple has become rather famous for the crowds it draws in eager anticipation of each new product launch. When the iPhone 4S became available for pre-ordering, more than 1 million units were sold in the first 24 hours. It will be interesting to see if these issues, coupled with the antenna issues experienced after the launch of the iPhone 4, will temper the fever that Apple fans seem to have for being the very first ones to get new Apple products in their hands.