Netflix now has a "Just For Kids" app out for the PlayStation 3 (PS3).
The "Just For Kids" section of Netflix is a new addition to the streaming service. The section provides a selection of kid friendly movies, cartoons, and shows – so the kids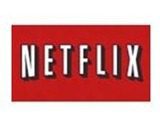 can browse through 'their stuff' without all the grown-up shows getting in the way. It's been available through the regular Netflix website since the end of last summer, and on the Wii app since November.
The "Just For Kids" section is designed for children 12 and under, and includes genres such as princesses, girl power, dinosaurs, superheroes, along with character selections.
Netflix said they will have "Just For Kids" apps available for the Xbox 360 later on this year.