Though it's not even on the market yet, some eBay sellers are taking their pre-ordered new iPads and selling them for a profit.
It does not appear that sellers are getting 'dream' prices for their pre-ordered iPads. But there are some examples of healthy markups.
Looking just at the iPad listings that have actually sold, we find that the 64 GB, 4G version of the new iPad has sold for over $1000 on several occasions.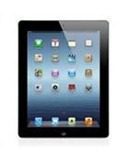 For example, in this listing a white, 64 GB 4G iPad, was sold for $1,149. The seller guarantees he will ship it, free, on March 16. That's the launch date of the new iPad, and the expected iPad delivery date for those the got their pre-orders in early.
The same model sells for $829 on Apple, with the ship-by date of March 19 (as of publication time).
Some sellers include a photo of their pre-order receipt as proof that they have an iPad on the way.
Another example is this listing for a 32 GB Wi-Fi version which sold for $730, with a $25 shipping fee. At Apple, this iPad sales for $599, with free shipping (also with a March 19 ship-by date).
Here is a listing for that same version in White – it sold for a bit more, $810.99 plus $25 shipping on the day. Another White one sold for $880 with $19 shipping.
There are several hundred (pre-ordered) 3rd gen iPads being offered on eBay right now. It's difficult to figure an exact number – Apple's decision to name the new iPad just 'iPad' instead of 'iPad 3,' does make it more difficult to identify and separate out the new tablet from its predecessors on sites such as eBay.