The new iPad will likely be available at most Apple stores at opening time on Monday morning, according to a source we contacted late Sunday evening.
Though the new iPad sold out online during the pre-ordering process and is now listed as having a 2 to 3 week shipping delay with online orders, our source said that Apple stores are receiving regular shipments and they do not expect serious product shortages at this time.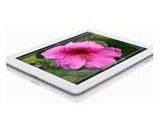 It appears to be a different story at Best Buy stores, where a look through their website finds that most stores are out of stock. Best Buy's website indicates the new iPad is not available for online ordering. Searching their site for the new iPad in stores, we find of approximately 18 Atlanta area stores only five currently listed as being available for a for a Monday morning pickup (base model used in the search). Lookups in other cities had similar results .
Walmart lists the new iPad has sold out for online ordering, with no information on in-store availability.
Target also does not have the new iPad available for online ordering, checking local stores inventories through their website finds a real mixed bag. While most are reporting that the new iPad is out of stock, there are some stores with 'availability' and others with 'limited availability'.
AT&T reports on their website that they have a 2 to 3 week shipping delay. AT&T does not have an inventory search on their site for specific stores.
Verizon reports in April 6 'ship by' date on new iPad orders placed through their site. They also do not have a specific in-store inventory search.
If you're out looking for new iPad Monday morning, leave a comment below and let us know if you found one!