The wait is over- the new iPhone X is here! Too bad many owners of the newest, and costliest (nearly $1000) Apple device are still waiting to actually use their phone thanks to activation issues!
Some users across all the major carriers, AT & T, Sprint, Verizon, & Tmobile, are reporting that they get an error message when trying to activate their new phone.
While some have reported success after multiple attempts, most have not been able to activate their phone as of yet.
The message looks like this: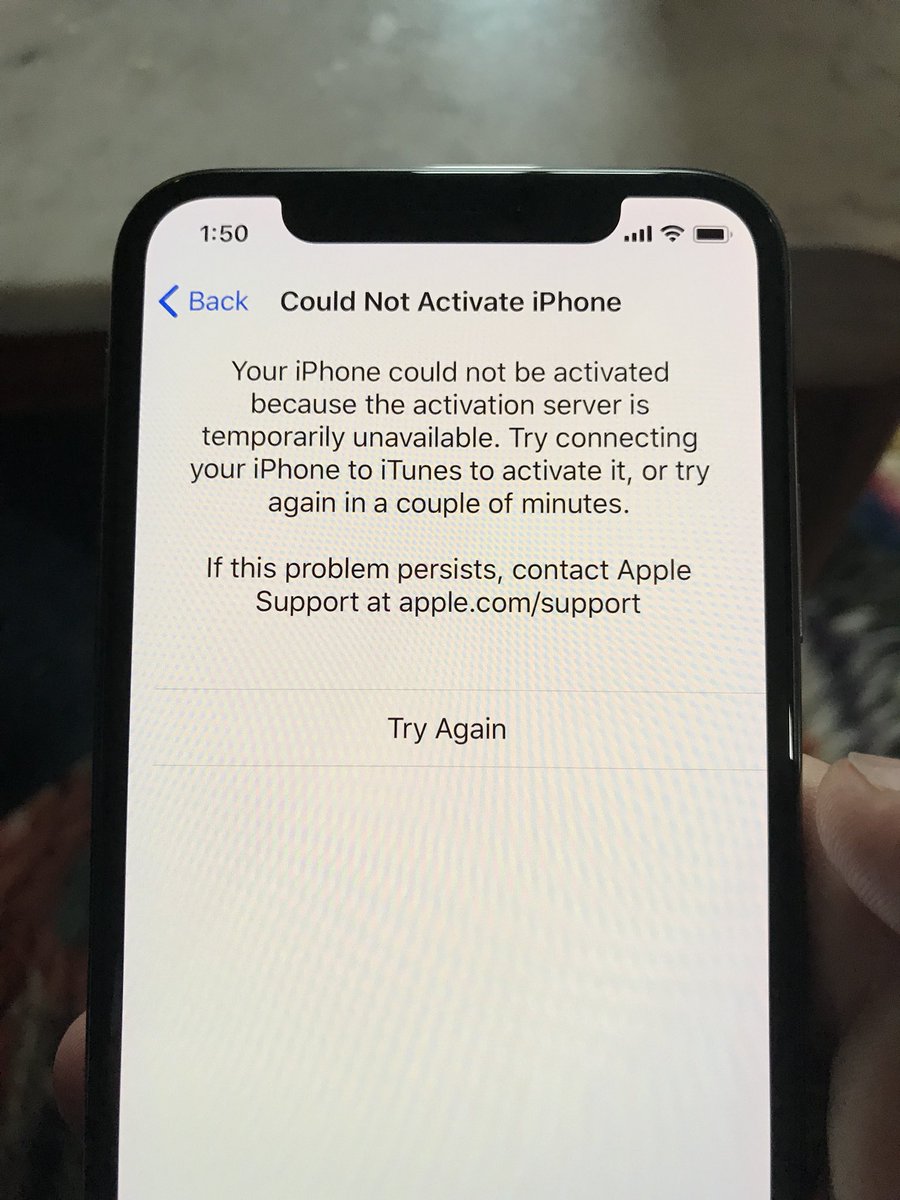 According to AppleInsider if you get this message, Apple suggests you wait until the screen clears and then hit Try Again until your phone activates.
If that desn't work and the phone freezes on the activation screen, you will need to reboot by holding down the power button on the right and swiping to shut the phone down.
Finally, you can attempt to connect throught iTunes; connect your phone to a computer using a USB and then  launch iTunes to connect and activate your phone.
As of now, there is no word from Apple on why this is happening or when it will clear up but  AppleInsider is reporting via anonymous sources that the problem lies with the carriers, not Apple.
Whatever the reason for the issue, users are less than thrilled and have taken to social media to vent.
We will update you if and when Apple makes a statement.
Are you having issues with your new iPhone X?
If so, tell us about them below and be sure to follow all my latest consumer news reports on Twitter!