Sony had a pretty strong launch of its new PlayStation Vita in Japan last weekend. That's the good news. The bad news is they have already had to issue an apology because it's not working as it should.
Japanese magazine publisher Enterbrain, who publishes a line of video game magazines, is reporting that Sony sold 321,407 in its first week, which is actually just two days, since it was launched on Saturday. For comparison, Nintendo sold 374,764 of its 3DS gaming consoles during its 3DS launch in Japan, and it was considered successful.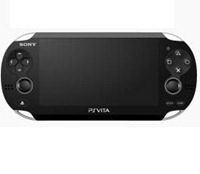 Sony sold nearly as many PS Vitas, so not a bad start.
But consumers soon took to Facebook and Twitter to complain about the PS Vita – something any company would dread as part of their launch. Unhappy users complained of the gaming console freezing up, slow or no response to touches on the screen, and general bugginess.
It seems odd that a system that was surely extensively tested prior to launch would experience such issues on a large scale, but it's not unheard of. When Microsoft launched their Xbox 360, it was similarly plagued with bugs that would result in the "Red Ring of Death."
Sony has responded to the complaints with an apology, the release of a FAQ with answers and potential solutions to various issues the user may be experiencing, and a software update.
We suspect Sony will get many of these issues worked out before the US launch of the PS Vita on February 22. We will have further updates about this here at CP as the launch nears.