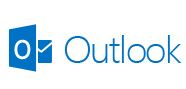 Hang on Hotmail.com users – your email service is being 'upgraded.'
Microsoft announced today that their new Outlook.com webmail service is "ready for prime time."
The company first made Outlook.com available in preview mode last summer. Since then, 60 million people have signed up for the free webmail based service, according to Microsoft.
In the Official Microsoft Blog, Guest Editor Steve Wiens wrote: "Starting today, Microsoft will begin to upgrade every Hotmail user to Outlook.com, so they can benefit from new features like smart integration with their social networks and easy sharing of hundreds of photos and videos within a single message."
Wiens said the upgrade from Hotmail to Outlook.com will be seamless and instant. He went on to say that current hotmail users will keep everything, including their current email addresses, password, contacts, etc.
In a statement released to the press, Microsoft said "Now Hotmail customers will get all the benefits from the redesigned Outlook.com experience: a fresh and intuitive user interface, lots of new features, and better performance."
We'll soon learn if Hotmail users are happy about the transfer from a familiar service and interface to a new one.
Are you a Hotmail user being transferred over? What do you think about the new Outlook.com?
Share your experiences in the comments section below!