We have confirmed that one of HTC's newest phones, the HTC One X, can be pre-ordered from Best Buy. Better yet, we've also learned that person signing up can back out of the deal without a penalty once the price is known.
Yesterday we reported that we had found a post saying that the HTC One X could be preordered from Best Buy with a $50 deposit. However, if the shopper changed their mind, the article indicated they would lose the $50.
That didn't sound quite right. The phone has not even been priced yet. Shoppers should be able to change their mind once the price is known, without losing their deposit. Would Best Buy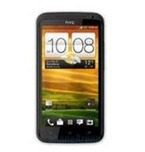 really make shoppers put $50 on the line without knowing the final price?
We contacted Best Buy and asked just that.
The answer: No.
A Best Buy spokesman explained how the process works:
"To pre-order the phone people can visit a store and pay a $50 deposit – they'll then receive a $50 gift card to use toward anything in the store, including the phone, if they wish. If they end up choosing not to purchase the phone, they can return the unused gift card and get their $50 back."
So basically it appears that the $50 'deposit' is simply a way for the shopper to say they are serious about wanting to pre-order the phone. More like a reservation for a pre-order. There is no firm commitment, and the $50 can be used on something else or cashed in.
The spokesman also made it clear that, at this point in time, they don't know when the HTC One X will be released. He also said the pre-ordering was only available in Best Buy stores. He did not have any information on when pre-ordering might be available through their website.
The HTC One X, along with its sister phones, the HTC One S and the HTC One V, were revealed at the Mobile World Congress in Barcelona, Spain last weekend. The HTC X will be available on AT&T. You can read more about the HTC One series here.