Best Buy announced today that Napster, it's on-demand music service, would be sold to a competitor, Rhapsody. After the deal is completed, Best Buy will own a minority stake in Rhapsody. The sale is expected to be completed in just a matter of months. The closing date is expected on or around November 30th of this year.
What will this mean to Napster users… and users of Rhapsody?
Probably nothing immediately. But expect an official announcement about the changes and how it will affect specific features and costs sometime soon.
Best Buy has indicated that they believe Napster users will benefit from an expanded base of features and music. "We are confident they are the right partner to provide Napster's existing subscriber base with an immersive digital music experience moving forward," said Chris Homeister, Best Buy SVP/GM.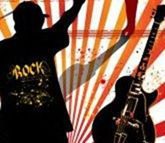 Rhapsody President Jon Irwin appears to feel this will benefit Rhapsody users as well, saying "This deal will further extend Rhapsody's lead over our competitors in the growing on-demand music market." As for Napster's users, he said "We're excited to welcome Napster music fans to the best on-demand music experience anywhere.  Our new members will have more places to connect to the music they love and to discover new favorites, guided by Rhapsody's rock star editorial team and the tastes of other Rhapsody members via our innovative social features."
When Best Buy bought Napster in 2008, the number of Napster users was estimated to be about 700,000. The current number has not been made public. Napster boasts of having over 15 million songs in their catalog, and has plans ranging from $5 to $10.
Rhapsody says it has 12 million songs in it's catalog, and plans range from about $10 to $15 a month.
The Napster/Rhapsody deal combines the two largest premium on-demand music servers in the US.
Are you a Napster or Rhapsody user?