A silent wave of secret Santas is sweeping through Kmarts nationwide. Their mission, apparently it's to surprise shoppers who have put items on layaway – by paying off the amount owed for those items.
The feel-good story seems to have originated in Plain Township, MI, according to Wood TV. A person came into the local Kmart on Plainfield Ave and paid off several layaway accounts of complete strangers. Her only requirement was that toys were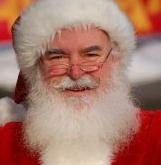 included in the layaway order.
The news of the generosity spread, and others in the area began to do the same. According to the Plain Township Kmart, between $4000 to $5000 was paid down on other peoples accounts last week, mostly by strangers. About 30 accounts have been paid off there over the past week.
Then the trend went nationwide. A Kmart in California called the Plain Township Kmart to say what was happening in Michigan triggered a similar occurrence there. A man had come into the store and put $2000 into paying off strangers' layaway accounts.
MLive is reporting that a woman plucked down $5000 at a Kmart in Hastings, MI, to pay off strangers' layaway accounts.
The willingness of strangers to help each other out is heartwarming and a wonderful story. But can Kmart allow this to continue – or will it end up with thousands of people putting items on layaway with the hopes that someone else will pay it off? Is there any risk to putting items on layaway just in hopes of a Secret Santa coming along?
The way that Kmart's layaway program works, according to a former employee, is that layaways require a down payment and a service fee. The down payment is a minimum of $15 or 10%, whichever is greater. There is also a $5 to $10 service fee, and biweekly payments are required. If payments are more than 7 days late, the items is removed from layaway. Layaways can be cancelled, with the service fee and a non-refundable cancellation fee (which varies by state) charged to the account.
With this policy, we expect that while Kmart may get some increase in layaways due to the Secret Santa phenomenon, the service fee and cancellation fee will deter most folks from putting items on layaway that they don't really intend to pay for if no Secret Santa comes along to bail them out.
---
Have A Question? Ask Jessica!