Target is adding fresh foods and produce to more than 100 of its existing stores as of March 25.
According to the company, this is the first of three cycles in which over 230 of their stores will be remodeled to add a produce section this year. Currently about 900 their nearly 1800 stores already offer produce.
A map on Target's website at Freshfood.target.com details locations that are being remodeled in this first cycle.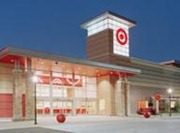 According to a statement made by Target earlier this week, stores which currently have the "expanded food layout" are popular with shoppers.
Annette Miller, Target's senior vice president of grocery, said of the remodeling:
"Bringing fresh food to Target means our guests only have to make one stop to stock up on all of their essentials. This year, even more of our guests will experience the added convenience of one-stop shopping as we remodel hundreds of additional Target stores and bring our fresh food layout to markets across the country."
The company said that the remodeled stores will include approximately 10,000 square feet dedicated to fresh produce, fresh packaged meat, and pre-packaged baked goods. This will be in addition to the dry and frozen offerings that the stores currently offer.
Shoppers will also find other changes in the Targets that are being remodeled. Target said they are adding more mirrors and seats in the shoe department, adding easier access to baby gear, supplies and apparel in the baby department, and providing wider aisles and lower product displays in the home department, amongst other changes.