Taxpayers scored an extra two days this year to get their 2011 federal income tax forms turned in.
As the well known 'April 15' income tax filing date happens to fall on a Sunday in 2012, many would assume that tax filing would be due on the following Monday, April 16.
But an unexpected factor comes into play.
In Washington, D.C., it's 'Emancipation Day.' On April 16, back in 1862, President Abraham Lincoln signed a document freeing more than 3000 slaves in the District of Columbia.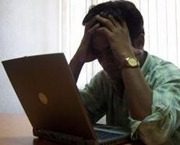 The federal government treats any official holiday in Washington, D.C. as if it was a federal holiday when it comes to tax deadlines. So for this year, the tax filing deadline got bumped from Sunday the 15th to Monday the 16th because it fell on a Sunday, then from Monday the 16th to Tuesday the 17th since Monday was a D.C. holiday.
For tax forms mailed to the IRS, the postmark date stamped on the envelop counts as the date the tax documents were turned in. In the past, some post offices have stayed open late to accommodate us procrastinators who file at the last possible minute.
For e-filers, the deadline for e-filing is 11:59:59 P.M (one second before midnight) Pacific Time. That gives east coast filers an extra 3 hours on top of the extra two days. For those in the Central Time zone an extra 2 hours, and those in the Mountain Time zone an extra hour.