In an earnings report released today, Apple said they had sold 35.1 million iPhones in the first quarter of this year alone (their second-quarter fiscal results) .
The quarter runs from January through March. Overall earnings came in at it almost unimaginable $39.2 billion – with a total net profit of $11.6 billion for the quarter. The number of iPhones sold is up 88% from this time last year.
As shoppers, we haven't been is interested in iPods as we used to be. IPod sales are down 15%, to 7.7 million being shipped. As expected, iPad sales are going strong. Apple says they sold almost 12 million during the quarter. The number is down somewhat from the 15.4 million pixel didn't last quarter of 2011, but that last quarter included the holiday season, so it's expected that it would be higher.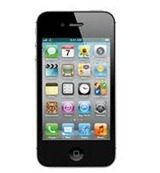 Apple beat expectations. And though they hacked cautious about the future, they certainly sound like they have plans in place. "…Across the year you're going to see a lot more of the kind of innovation that only Apple can deliver, said Tim Cook, Apple's CEO.
Hmmm, more innovation that only Apple can deliver… could that be the rumored 7 inch iPad, or perhaps the rumored Apple TV?
Time will tell, and when it does, we will have all the details for you here at CP!