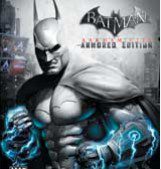 Nintendo recently announced that around 50 games will be available at the Nintendo Wii U release date.
The Nintendo website is now featuring the first 21 games that are planed to be released on the exactly same date.
The games list brings in some surprises like Disney Epic Mickey 2 but also games that were expected like the New Super Mario Bros. U and ZombiU. Games that are to be released will cover various tastes that gamers might have. This means that there are games that are popular with the hardcore gamers that want to play action titles or shooters and casual gamers that want to play dance or party games.
Activision announced that Transformers Prime and Black Ops II will be released on November 13 but  the list of Wii U games announced also includes them. There is a difference in the press releases, but sources do say that these two games will be available first among the 21 titles mentioned.
The full list of the games that have a November 18 release date is below.
Assassin's Creed III
Batman: Arkham City Armored Edition
Call of Duty: Black Ops II
Darksiders II
Disney Epic Mickey 2: The Power of Twodisney
ESPN Sports Connection
Game Party Champions
Just Dance 4
Madden NFL 13
Marvel Avengers: Battle for Earth
Mass Effect 3: Special Edition
NBA 2K13
New Super Mario Bros. U
Nintendo Land
Rabbids Land
Rayman Legends
Scribblenauts Unlimited
Sonic All-Stars Racing Transformed
Transformers Prime
Your Shape Fitness Evolved 2013
ZombiU
Which here are you most excited about? And what's missing from the list that you want to see? Leave your comments below!