Howard Stern and NBC confirmed this morning that Stern will be a new judge on America's Got Talent. He will be taking the place of departing judge Piers Morgan.
America's Got Talent is basically a talent show. Performers compete for a million dollar grand prize, plus the fame that comes with winning the competition. The show launched in June of 2006, and is shown live on NBC. Next year will be its seventh seven.
The addition of Stern as a judge is already stirring controversy. Stern is most widely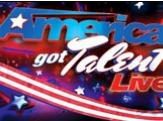 known as a 'shock jock'. He is famous for his raunchy, obscene,  profane rants, disgusting antics and asking women to undress on his show.
Tim Winter, the president of the Parents Television Council, issued a blistering statement today, saying ""In an act of desperation for a flailing network, NBC has hired Howard Stern – a performer who is synonymous with shock, profanity and obscenity – as a judge on a prime-time talent competition. Not coincidentally, in just over three weeks the network will be standing before the United States Supreme Court arguing for the right to use the F-word at any time of the day, even in front of children."
One does have to wonder just how this will work out. Will NBC have to beep out every other word that Stern utters? Will he ask female performers to take off their tops so he can judge them, as he is famous for doing on his Sirius XM radio show? Will he be the Howard Stern that we all know, or reinvent himself?
It's hard to imagine much good coming from this. That's what brings us to ask if this is a shark jumping moment for America's Got Talent?
We'll find out this summer, when season seven of America's Got Talent, which is already in the audition stage, gets rolling live.