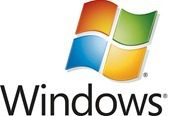 Windows 7 PC buyers will be able to upgrade to Windows 8 Pro for just $14.99 – and get a bonus to boot – but there are conditions, according to leak reported by The Verge.
The Verge first reported the upgrade-special leak earlier this month. In a new report published today, they nail down the details: The deal is only available to those that purchase a Windows 7 PC between June 2, 2012, and January 31, 2013. The report also appears to indicate that the deal is only being offered to buyers who purchase a Windows 7 PC at a Microsoft Store.
In addition to getting a Windows 8 Pro upgrade for just $14.99, The Verge is reporting that a source familiar with Microsoft's plans said shoppers who upgrade will also receive invites to Windows 8 workshops and receive a $20 Microsoft Store gift card in exchange for attending one of the workshops.
We'll be interested in seeing if this rolls out to any of the big box retailers, like Dell or Best Buy, or remains an exclusive to Microsoft Stores. Microsoft has been getting more aggressive in pushing their own branded stores, perhaps exclusive Microsoft Store only deals will be a part of that thrust.
There'll be more info on this deal here at CP when we get the official details from Microsoft.