Microsoft is warning Windows XP users that there's just two years left until all support for XP and Office 2003 will be discontinued.
Microsoft marketing director Stella Chernyak says there will be no security updates and no technical support after April 8, 2014. Writing on a blog, she advised Windows users to update their systems, saying:
"If you still have some PCs running Windows XP and Office 2003, now would be a good time to start migrating them to Windows 7 and Office 2010. Windows XP and Office 2003 were great software releases in their time, but the technology environment has shifted. Technology continues to evolve and so do people's needs and expectations."
Windows XP is currently the most popular Windows OS in use. Right now it's on about 47% of Windows based computers. The generation of Windows that came after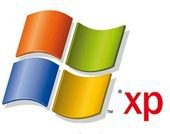 XP was Vista. Vista was not widely adopted and currently on just less than 8% of Windows computers. The generation that followed Vista is the current Windows OS, Windows 7, which is on about 37% of Windows computers today.
Chernyak is advising enterprise (business) customers to upgrade to Windows 7 now even though Windows 8 is scheduled to come out before the end of this year. She says that:
"Not only is it important for companies to complete deployment before support runs out, but they should also be aware that by upgrading to Windows 7 and Office 2010 today they can gain substantial results today while laying the foundation for future versions of these products."
We suspect that most enterprise users that are planning to upgrade will delay their upgrades until Windows 8 comes out, rather than buy and upgrade to W7 and then also buy and upgrade to W8 later. But maybe that's just us.
Microsoft has also announced they will be ending free technical support and warranty claims for Windows Vista after tomorrow. Critical updates for Vista will continue for another five years (until 2017), according to the company.