More than 3 million new iPads have been sold so far, said Apple CEO Tim cook in a conference call yesterday.
The new iPad was introduced to the world on March 7 and reordering began immediately afterwards. The pre-ordering inventory was sold out within 3 days The new tablet hit stores on March 16, and most Apple stores are reporting that inventory is available.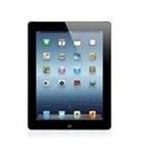 With over 3 million sold over the pre-ordering timeframe and first weekend of its official launch, this is been Apple's most successful launch ever. The tablet isn't available worldwide. The original launch included the United States, Australia, Canada, France, Germany, Hong Kong, Japan, Puerto Rico, Singapore, Switzerland, and the United Kingdom. It becomes available in 24 more countries on March 23.
The new, third-generation, iPad is simply being called an 'iPad,' even though its predecessor was an iPad 2. Its main new feature is what Apple is calling a 'Retina Display,' the high def screen which has four times the number of pixels is the iPad 2. It comes in a range of prices and connection options.