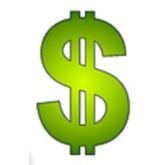 As of Saturday the 15th, Amazon has started charging sales tax in California.
According to the Los Angeles Times, the online retail giant is charging anywhere between 7.25% to 9.75%, depending on where a resident of California lives.
Within Los Angeles, the highest tax rate applicable will be 9.25%. Amazon had agreed to start charging sales tax about a year ago. Amazon also agreed to launch state based fulfillment centres to help reduce the amount of time it takes to ship items to customers.
The new sales tax is applicable to products sold by Amazon itself. Products that bear the "fulfilled by Amazon" label, but come from a third party merchants outside of California, will not be applicable to the sales tax. This means that customers may still be able to work around the sales tax by ordering products from a third party merchant.
Lawmakers within California are looking into the third party loopholes in the new sales tax, although at the time of this writing, there is no law in place for "internet sales tax" on third party merchants.
Amazon recently announced new Kindle models including the Kindle 7, Kindle HD and Kindle Paperwhite models.
What do you think of the sales tax on internet sales? Leave your comments below.