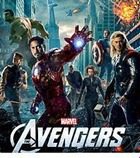 Never let a good thing go to waste. "The Avengers" is full of goodness, on several levels, and Disney has plans to make the most of it.
"The Avengers" couldn't have come along at a better time for Disney, who suffered million dollar loses on their last flop of a movie, "John Carter". But wow… "The Avengers" is on a totally different track – seriously skyrocketing to the top of the box office charts.
"The Avengers" brought in more than $200 million on its opening weekend here in the US. And that's after raking in $281 million on its overseas debut a week earlier. It soundly beat out "Harry Potter and the Deathly Hallows: Part 2" as the highest grossing movie in the US for opening weekends. "Deathly Hallows: Part 2" earned $169 million on its US opening weekend. "The Avengers" is estimated to have brought in $207 million.
Disney will milk the film's success to the last drop (as they should). Disney's. Chairman and CEO Robert A. Iger told analysts and investors on Tuesday that Disney already has an Avengers sequel in development.
In 2013, "Iron Man 3" and "Thor 2" will his the screens. In 2014, there will be a Captain America sequel.
As for when "The Avengers 2" will actually hit the big screen? No word on that. However, "The Avengers" producer Kevin Feige said at the premier of the film that Disney has an option for Joss Whedon to return as the director of "The Avengers 2."