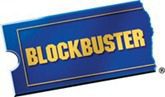 A Blockbuster On Demand video streaming app has just been released for the iPhone and iPad.
The Blockbuster On Demand streaming app is free to download. There is no monthly service fee.
Each video desired is instantly available for streaming after paying a small fee per movie.
From a brief review of available titles, most new movies appear to be priced at $3.99. Some older titles are as low as $2.99. Based on the typical pricing structure of most iOS based apps, it's unlikely those prices will ever fall below $0.99.
With the Blockbuster On Demand video streaming app released for the iPhone and iPad, can the aging movie rental company compete with Apple iTunes?
What about Google Play?
Both offer rentals for the same price (plus a dollar more for HD movies). The Blockbuster streaming rental offers nothing different and maybe even a little less with no HD.
One exception may be that iTunes doesn't offer streaming, so the entire movie must be downloaded first.
Google Play offers streaming.
Netflix streams too, but requires a monthly fee, which means paying for it even if isn't used for a few months unless an account is paused.
Amazon is huge, and their movies will play on just about any device, but they also lack streaming.
There don't appear to be any other streaming rental services in the market with the same name recognition, so maybe Blockbuster isn't too late to the game this time.
Do you think Blockbuster will make a comeback with its streaming video apps?
Will you use the service?
Let me know in the comments below!
---
Have A Question? Ask Jessica!