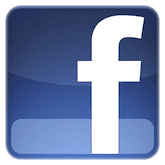 Facebook has been making many decisions that are unpopular with their enormous user-base.
The latest one is the addition of 15-second video advertisements in user's news feeds. The new ads are set to start up in April, 2013.
Despite having made recent unpopular decisions such as an end to user voting on Facebook policies, sharing limitations, and photo licensing adjustments, the behemoth social network has now decided to push more ads to users.
Facebook owned Instagram is also on the hot-seat for recent changes to their privacy policies.
Part of the concern with the new ads is the likelihood that the ads will play automatically and take up a large amount of browser real estate.  In addition, it is still unclear if the ads will be set by default to muted or with volume on.
It is thought that this latest move is to please Wall Street and boost the bottom line of the now-publicly traded company.  But while video ads might bolster profits,  there's the risk that users may flee or simply mute their computers.
So, Facebook users… will you embrace these ads or will this be the "straw that broke the camel's back?"