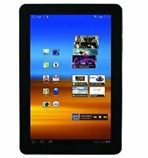 Sales of the Samsung Galaxy Tab 10.1 in the US have been halted by a US district court in California. The ruling, a preliminary injunction, orders Samsung and its U.S. subsidiaries to stop the importation and sales of the tablet within the US.
Samsung has already appealed the ruling, according to Foss Patents. The appeal is now in the hands of the United States Court of Appeals in Washington, DC.
Apple and Samsung have been in multiple patent disputes both in the US and elsewhere. Last month, Apple tried, unsuccessfully, to stop the launch of the Samsung Galaxy S3 smartphone.
U.S. District Judge Lucy Koh, had initially declined to order an injunction to halt sales of the Galaxy Tab 10.1 tablet, but was ordered to reconsider by the federal appeals court. In yesterday's ruling, Koh wrote "Although Samsung has a right to compete, it does not have a right to compete unfairly, by flooding the market with infringing products."
The halt in sales in not permanent. The actual trial in the case is set to begin on July 30. The Galaxy Tab 10.1 has been sold in the US since its launch last summer. Considered a competitor to the Apple iPad, when it comes to sales, the Galaxy Tab 10.1 has been soundly beat. Apple corralled almost 63% of the tablet market during the first quarter of 2012, according to the research company DisplaySearch. Samsung, while ranked number 2 for the quarter, accounted for just 7.5%.
The ruling does only affect the Galaxy Tab 10.1, not Samsung's new Galaxy Tab 2 10.1, which is interesting as they are very similar devices. According to many sources, the Tab 2 was designed specifically to avoid the patent infringement issues the original Galaxy Tab 10.1 is currently facing.