Google Shopping, Google's little known and severely under utilized online product search service, has undergone a massive update before the official start of this years holiday shopping season.
According to Google, this "new shopping experience" will make finding and comparing items, from a wide variety of online (and offline) providers, a lot more users friendly.
It also introduces a few new features that will aid shoppers in the online curation process.
The update hits all devices where the Google Shopping app is currently available, including the desktop (web app), smartphone and the tablet applications.
The update includes:
More Detailed Product Information
With the new update to the Google Shopping experience, users are now able to get more information, on the item/items that they are looking to purchase, than ever before.
Once a user clicks on an product, he/she is then able to view detailed information pertaining to it's dimensions, weight, color and even a location; if it is that the item is available for purchase at a nearby store.
Another cool feature is the ability to select a specific item and view a list of products that are similar to the one chosen. This could be a very useful feature for shoppers, who discover that the item that they were originally intent on purchasing, is is too costly for their budget. This feature would allow them to find very similar, yet significantly cheaper products, that they would then be able to consider instead of the original.
Shorts Lists
The new "Short Lists" feature allows you to keep a quick track of products that catch your eye during your online (window) shopping spree. When a user clicks on an item that, for whatever reason, interests them, he/she is then able to select the "Save to Shortlist" button to save that item to their shortlist.
The shortlist is located at the top of the Google Shopping search page, and allows shoppers to keep track of the items added to their list as they browse for more.
3D Product View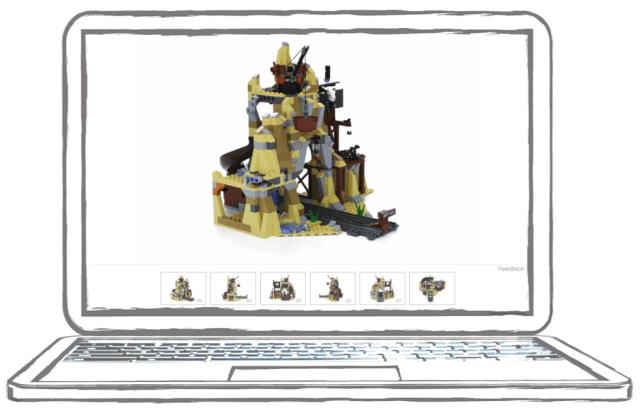 Another neat addition is the ability for shoppers to get a three dimensional view of (certain) items listed in Google's database.
According to Google, this feature will give users the feeling of being in a physical store, where they would have actually been able to pick up and inspect the item in question. I however, beg to differ.
Have you ever heard of Google Shopping? With the announcement of this new update, will you start using it?
Tell us in the comments section below.