A number of new iPad owners have been complaining on Apple's forums. The complaints involve poor Wi-Fi connections, ranging from the new iPad not being able to find existing Wi-Fi networks, to slow speeds and intermittent connections.
Last week we reported that a leaked Apple document confirmed that Apple was investigating the issue. The document instructed Apple employees to 'capture' affected units and provide shoppers with replacement.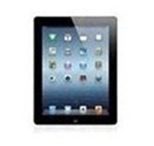 While Apple has not made any public comments concerning the alleged Wi-Fi connectivity issue, Aaron Vronko, the CEO of Rapid Repair, a company that repairs and supplies parts for Apple devices, believes he has identified the problem.
ComputerWorld quoted Vronko as saying that "It's unlikely that hardware is the primary cause of the [problem]. This is probably a software problem, or a hardware quirk that software must negotiate." He also said that if the issue was hardware related, it would most likely be a chip-related failure, and if that was the case, Wi-Fi connections would fail all of the time, not intermittently.
Vronko went on to say that the issue may be related to the power management options. "The fact that a network settings reset can sometimes resolve the issue points strongly to a power-saving feature run amok," he said.
We'll be keeping an eye on this issue and report here at CP when (if) Apple makes a statement or offers a solution.
In the meantime – are you having trouble with the Wi-Fi connection with your new iPad? Tell us about it below.