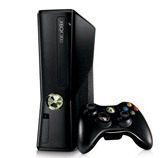 Microsoft is re-launching the 'Buy A PC, Get A Free Xbox" student special they offered last summer.
According to a post on the Windows Experience Blog, this summer's special starts May 20. The details: US students who buy a 'qualifying PC' that costs $699 or more from participating retailers can also get a free, 4GB, Xbox 360 console. The special is also available to students in Canada, starting today, that spend $599 or more on a qualifying PC.
Students must show a valid student ID that meets the retailer's requirements to participate in the deal. The blog post did not detail the rules – but last year the requirements generally centered around either having an .edu email address and/or showing a valid Student ID/Academic Student Body card and/or showing other proof of being enrolled in a secondary school or enrolled/accepted to a post-secondary school institution.
Here in the US, participating retailers include Best Buy, Dell.com, Fry's Electronics, HPDirect.com, Microsoft Stores, and NewEgg.com. In Canada, they include Best Buy, Dell.ca, Future Shop, Staples and The Source. The blog post also notes that the offer is subject to future changes.
Early this month Microsoft launched a different Xbox promotion. It involves an Xbox 360 bundle with a Kinect motion sensor for $99… when purchased along with a two year subscription for an Xbox Live Gold membership ($14.99 per month).