PlayStation Vita hit store shelves in Japan over the weekend, and the countdown is on for the Vita's launch here in the US.
In Japan, shoppers are reported to have lined up early in an effort to be the first to buy the eagerly awaited Sony, gaming console. While the launch was a little late to catch much of the 2011 Christmas shopping season, sales are still expected to be brisk. Sony will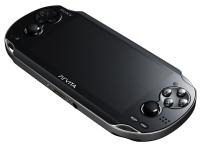 miss all the 2011 holiday shopping season in the US, it won't be launched here until February 22.
The PlayStation Vita is Sony's answer to Nintendo's 3DS. It features a touch screen, a touchpad, is motion sensitive, has front and back cameras, is GPS capable, has two small analog joysticks, and can connect to other players through the PlayStation Network. It does not have 3D views like the 3DS, but there are rumors that a 3D version may be released sometime in the future.
The Nintendo 3DS has not sold as well as Nintendo expected. Launched in March, by June, they cut the price by $80, from $250 to $170. According to critics, part of the reason it did not sell well was due to the lack of new and interesting 3DS games when the console was launched.
Sony is hoping to avoid a similar fate with the PlayStation Vita. The Vita is being launched with two dozen games available.
Once the PS Vita hits US shores, the price will be $249.99 (baring any last minute changes). The console is already in pre-order status on Amazon.com,  Best Buy, Walmart, Target, and at other retailers.