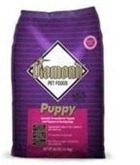 "All reasonable precautions" were not taken, according to an inspection report released by the U.S. Food and Drug Administration (FDA). The inspection followed an incident in which 16 people became sick with Salmonella after handling dog food made by Diamond Pet Foods, or were in contact with pets that had eaten the food.
The FDA released the inspection of the Diamond Pet Food Processors of SC plant, in Gaston, SC, on Tuesday. The report listed numerous lapses of safe food handling procedures.
The report said that "Specifically, no microbiological analysis is conducted or there is no assurance that incoming animal fat will not introduce pathogens into their production and cause contamination of finished product." It also noted the an employee was observed touching the in-line fat filter and oil with bare hands and that "There are no facilities for hand washing or hand sanitizing in the production areas where there is direct contact with exposed finished feed/food."
The report went on to say that paddles in the conveyor had gouges and cuts in them which "may allow for harborage areas for microorganisms and are difficult to clean and sanitize."
The plant was also said to use "cardboard, duct tape, and other non cleanable surfaces on equipment. These materials were observed to have residues adhering. The foam gaskets around access doors to the bucket elevators were observed in deteriorating condition and exhibited an accumulation of feed residues and dust."
We initially reported on the recall of 12 different brands made by Diamond Pet Foods on May 6, that article, which contains a list of included brands and additional recall information from that time, can be read here.
Diamond Pet Foods claims on their site that they have "141 ingredient tests, 10 Final product checks," and "zero compromises." They also say that they are "audited regularly by a highly respected independent laboratory for food safety, quality and palatability." The recall and inspection certainly appear to put those claims into doubt.
Diamond Pet Foods has created a site where they provide updated recall information.