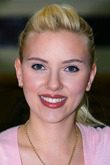 The hacker who broke into Scarlett Johansson and Christina Aguilera's email accounts has been sentenced to 10 years in federal prison.
This case of illegal wire tapping has revealed the thin veneer of security surrounding electronic communications.
The hacker, Christopher Chaney, used publicly available information to guess security clues protecting the celebrities' accounts. What was supposed to protect the accounts wound up making them more vulnerable especially for public figures who have so much of their life story and details available online already.
Scarlett Johansson and Christina Aguilera weren't the only victims of the one-man hacking crime wave. He also invaded the online privacy of Jessica Alba, Demi Lovato, and Selena Gomez among others – over 50 celebrity accounts altogether.
This cautionary tail should make other celebrities more security conscious about their online activities.
The security phrases that were set on the accounts and the passwords were easily and simply reset to something not as easily guessed. However, many of the victims failed to check other settings in their account which included an alternate email address through which the hacker was able to obtain months of unfiltered email from the victims without their knowledge. The good thing about this public revelation is that people who aren't in the limelight can double check their own accounts if they've been hacked in the past.
Even though Scarlett and Christina may never get that feeling of security back completely, they seem pleased that the hacker was sentenced to 10 years. Given the extent of his crimes and the number of victims, the reduced sentence was likely in exchange for his plea agreement.
Do you think this hacker got away with too light a sentence? Let me know in the comments below!