The BlackBerry Torch 9850 and BlackBerry Bold 9930 are now on sale at Sprint – both phones feature the new BlackBerry 7 operating system with a 1.2GHz processor and five-megapixel cameras. The BlackBerry Bold has a high-performance keyboard and brilliant 2.8-inch touch display, while the BlackBerry 9850 has a 3.7-inch touch-only display. Both feature Liquid Graphics technology, 24-bit high resolution graphics and advanced sensors.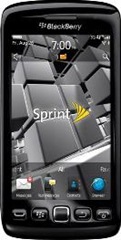 The 3G/Wi-Fi capable BlackBerry Bold 9930 is the thinnest BlackBerry smartphone ever at 10.5mm thin. The BlackBerry Torch 9850 is just a little bit thicker at 11.5mm and also 3G/Wi-Fi capable.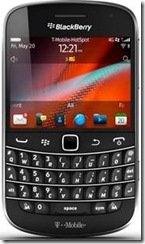 The new BlackBerry 7 operating system introduces a next-generation BlackBerry browser with a significantly faster, more fluid web browsing experience. The browser has optimized zooming and panning for smoother web navigation and HTML5 optimized performance for gaming and video experiences unlike any ever before on a Blackberry smartphone. It includes BBM (BlackBerry Messenger), an updated Social Feeds (2.0) app, and the new Facebook for BlackBerry (2.0) app with Facebook chat and BBM integration.
Sprint is having a special on these two phones in a BlackBerry 7 launch – the BlackBerry Bold 9930 is going for $200 and the BlackBerry Torch 9850 is available for $150. These prices are after being purchased online and after rebates.