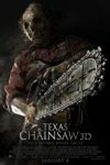 When the Texas Chainsaw 3D sequel premieres on January 4th, it will actually be the first sequel for the movie franchise.
The 2003 movie The Texas Chainsaw Massacre was a remake of the original film made in 1974.
To understand what all the fuss is about, consider the original was produced for just under $84,000 and took in a little over $30 million in box office receipts. The 2003 remake was made for $9.5 million and grossed $107 million worldwide.
The 2006 prequel The Texas Chainsaw Massacre: The Beginning didn't fare quite as well, costing $16 million and only taking in $51 million. That's still a respectable return for a movie.
The new Texas Chainsaw 3D Sequel brings new characters in to visit the killing family of hardware wielding maniacs from the first film. As the 2003 remake got a boost from its star Jessica Biel, so too this movie is banking on the following of a newer star, Alexandra Daddario who's been on several TV series and was featured in the Percy Jackson movies. Longtime fans will also be interested to note the appearance in the new film of Marilyn Burns who played Sally Hardesty, the heroine in the original.
The 3D aspect will bring in additional revenue from ticket sales. By using a relatively unknown cast except for the star, the production has kept it's payroll low, so the likely return on the movie will be enough to keep more sequels green lit in the future. The approximate budget for this movie is $8 million.
This will be the first sequel, so on January 4th the box office will reveal if Texas Chainsaw 3D can propel Texas Chainsaw Massacre into a successful franchise or cut it off at the knees with a growling, gas-powered scream.
Do you think this will breath new life into the franchise or will this be the final Texas Chainsaw movie for a long time? Let me know what you think in the comments below!