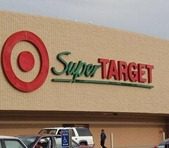 Target has announced the planned openings of two new US based stores this week. The openings are part of a 19 store expansion the company is planning for 2012.
One of the new stores will be located in Merrifield, VA. It will be the first store that Target has opened in that city. The second will be in Virginia Beach, VA, and will be the fourth Target to be located in the area. Each store is expected to employ approximately 200 people. Target is planning to open these to stores in October.
Target currently has 1,764 stores in the US. At a time when other major retailers such as Sears, Sear's owned Kmart, and Best Buy have been announcing store closings, Target has been on an expansion kick.
Along with Merrifield and Virginia Beach, Target has announced that new stores will be going up in Los Angeles, CA; Alamo Heights, TX; Glenville, NY; Escondido, CA; Knoxville, TN; Myrtle Beach, SC, Homewood, AL; Capitola, CA, Inver Grove Heights, MN; West Valley City, UT; and Brookfield, WI; amongst others.
Along with expanding the number of stores, Target has also been adding new sections to their existing stores, including a fresh food section and, (rumored) Apple mini-stores. Target is growing internationally as well. The company says they plan to have 100 to 150 stores in Canada by 2014.
Is Target's growth squeezing out other retailers like Kmart, Sears, and even Best Buy? Let us know what you think in the comment section below.