Charges that Apple is falsely promoting their new iPad as having 4G connectivity in countries in which is does not – are growing.
The first report on this occurred in Australia, where the Australian Competition and Consumer Commission (ACCC) accused Apple of false advertising.
Apple is now offering refunds to shoppers who bought the new iPad in Australia.
Yesterday we learned that the UK Advertising Standards Authority is assessing consumer complaints which claim that Apple's advertising of their new iPad falsely touts the tablet's 4G connectivity in the UK.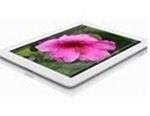 The new iPad does have 4G connectivity – but the 4G connectivity is only compatible with 4G networks in the US and Canada. However, Apple has not limited it's advertising of the device as a '4G tablet' to just the US and Canada – it's pushing that claim worldwide.
While 4G service is not yet available in the UK, it is due to be rolled out next year. But that won't resolve the issue. The new 4G service in the UK will be using a different frequency than works on the new iPad. They won't be compatible.
Will Apple have to offer refunds to new iPad owners in the UK, and perhaps worldwide (except for US and Canada) to get this issue behind them? And will iPad owners want refunds, or is the new iPad so cool otherwise that users will keep it anyway? Post your thoughts below.