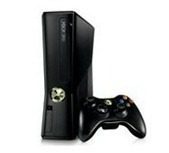 Microsoft is offering free access to their Xbox Gold Live member service to potential subscribers from today, Friday, June 1, through Sunday, June 3. Xbox Live features online multiplayer gaming and a variety of other content.
Microsoft has been on a big push to get new Xbox Live subscribers. Just a few days ago they introduced a new app that streams Amazon Instant Video through the Xbox 360. With the app, movies and shows from Amazon which have been bought or rented can be viewed. Amazon Prime members can use the app to access streaming content that comes with their Prime membership.
Microsoft also launched a new Xbox 360 bundle deal early last month. With the deal, shoppers can get a 4GB Xbox 360 with Kinnect for $99 – if they also sign up for a 2 year Xbox Gold Live membership.
To qualify for this weekend's free trail, users must have an internet connected Xbox and be located in the U.S., Japan, Mexico, Brazil, Colombia or Chile. Along with the standard games, those trying out the service in the US will have access to the Amazon Instant Video app, plus apps from IGN, Manga Entertainment, and MUZU.TV.
The Xbox Live service has a variety of different subscription levels, the level provided during this weekend's trial is the Gold level. Prices for the Gold level start at $5 per month and head up from there.
News of the free Xbox Gold Live weekend first broke on MajorNelson.com.