Early Monday morning Apple changed the shipping date for all versions of its new iPad tablet in the US to "2 – 3 Weeks."
The new iPad was revealed by Apple at an event in San Francisco last Wednesday. That very same day they began taking pre-orders for the new tablet. Those that placed their pre-orders early are scheduled to receive them on March 16, the same day the new iPad is to appear in stores.
By Saturday, the initial pre-order inventory was sold out. Apple issued a statement at that time saying that demand for the new iPad was "off the charts and the quantity available for pre-order has been purchased." The shipping date on their website changed to "Ships By March 19".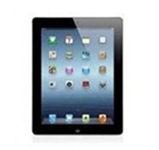 Now that inventory appears to be sold out as well. We began hearing reports of pre-ordering shipping in other countries reaching the '2 – 3 week' status early Sunday. But until about an hour ago, the status here in the US was still "Ships By March 19.
The 2 to 3 week shipping date now appears on the pre-order form for all versions and colors of the new iPad on Apple's US site.
We reported yesterday that local Radio Shacks were taking pre-order/reservations as well. The company said they would close pre-ordering at the end of business day today. However, we've heard many reports from shoppers saying their local Radio Shacks are already sold out.
Best Buy now has a promo on their website for the new iPad. But they are not listing any pre-ordering options at this time.
Neither AT&T, nor Verizon, are accepting pre-orders through their sites at this time. Both do have sign up for shoppers to be notified when their iPads will become available.