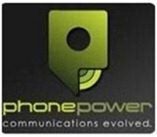 Phone Power was under attack again yesterday. The VOIP phone service provider did not suffer a major outage, as they did during the first attack last week.
The company reported through their forums and their Twitter status page that call quality was disrupted beginning early Wednesday morning. At 9:13am Pacific time they wrote "Engineers confirmed that there was an issue affecting call quality. Engineers are working on the issue right now." About 50 minutes later, they wrote "The cause of this event has been confirmed as another attack."
The first attack occurred May 2 and affected Phone Power's entire customer base. CP reported on the outage live. It began close to 7:45am (PT) and lasted approximately 7 hours. During that time, most Phone Power customers had no access to the company's VOIP service, and could not make or receive calls on phones registered with the service.
Yesterday's attack was not as widespread. While testing the service throughout the day yesterday, Consumer Press experienced only one instance of service being unavailable for a short time.
According to tweets from Phone Power users, Phone Power's website also went offline yesterday, as it did during the initial attack on May 2.
After the initial attack, Phone Power said that the FBI was investigating the incident. The company asked customers to send them emails detailing how they were affected by the outage. These emails will be shared with the FBI, according to Phone Power. Phone Power later apologized for the outage and said they were taking steps to prevent this type of attack from happening again in the future.