With  the month of December rapidly approaching, the pressure is now on for shoppers looking to get a head start on this year's holiday scramble.
Already a monumental task, it is made all the more difficult by the fact that most of of the time, we have no idea what to get for the people who we hold dearest.
Here's our top 3 picks for holiday gifts for techies:
The Kindle Fire HDX
The Kindle Fire HDX is Amazon's most recent addition to it's "Fire" series of products. Unlike the original Kindle eReader, the "Fire" offers users a full (touch enabled) tablet experience with all the trappings that come along with it.
 The HDX comes in both a 7 and 8.9  inch model retailing for $139 and $299 respectively. It boasts an impressive 1920×1200 resolution screen (or 2560×1600 for the 8.9 inch model) with a pixel density of 323 ppi.
In layman's terms, this means that it has a truly stunning display with great viewing angles and even better color reproduction. This is made all the more impressive when you consider that the Kindle Fire HDX  also boasts an mind boggling 12 hours of battery life (according to Amazon).
Hardware aside, the real reason why you will want to pick up an HDX this holiday season is the fact that it is seamlessly integrated into the Amazon ecosystem. What this means is that all HDX owners, especially those with subscriptions to Amazon's "Prime" service,  will have access to more videos, books, TV shows and movies than is possible to consume in over 100 lifetimes.
The Playstation 4
If you are buying for a gift for a techie, it is likely that along with being a technology enthusiast, this person will also be a gamer as well. After all, all nerds are the same – right?  😉
The PlayStation 4 is the first of the next generation consoles to be released and, more than likely, whoever you are reading this list for has been eagerly awaiting its release ever since the moment it was shown off that this years E3 expo (A conference show for gamers).
With state of the art graphics, a new touch enabled controller, and looks that would make you leave your girlfriend; the Ps4 is sure to be the perfect gift for gamers of all ages.
The Sony Smartwatch 2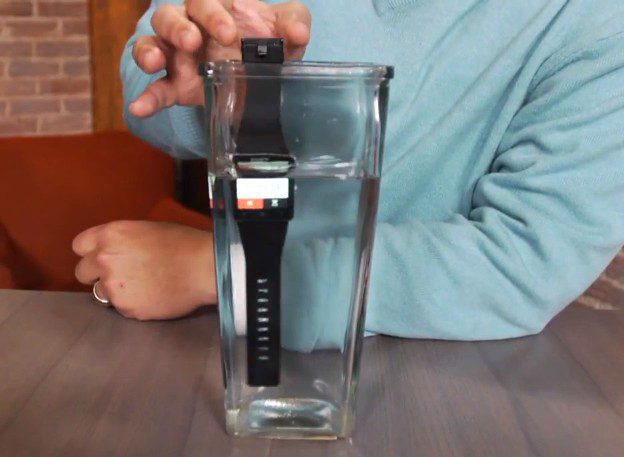 The first smartwatch that can actually be worn (with pride) on the wrist of a sane human being; barring those "too cool for school" hipsters, the Sony Smartwatch 2 may be the perfect gift for that gizmo obsessed uncle who seems to already own every device under the sun.
The Sony Smartwatch 2 currently retails for $82 and, for that price, you will get a water resistant, dust proof, dazzling 1.6 inch LCD display. The Sony Smartwatch runs a customized version of Android and works by pairing with your/their Android handset to display texts, emails and other similar notifications on its screen.
The Smartwatch 2 also comes with a few other applications that can significantly increase its functionality. These "mini" apps allow you to performs simple tasks (such as answering phone calls or viewing your twitter feed) without having to go through the pain of taking your smartphone out of your pocket.
All in all, the Sony Smartwacth 2 seems to be a pretty good value for money and, best of all, I can almost guarantee that even the nerdiest of your family members will not own this device.
Shopping for nerds can be a tedious (and extremely expensive) project. We nerds are notoriously hard to please. But, if you are able to buy a gift that manages to hit that sweet spot, we will shower you with praise and adoration.
 Stay tuned for more shopping tips for some of the more difficult individuals on you "nice list" this year.